Waste collectors for hygienic everyday Life
Waste bins are indispensable in everyday care. They must be mobile and robust as well as handy and ergonomic. A waste bin must offer sufficient space for the different types of waste.
Hospitals and care homes produce a lot more than just ordinary waste than that of private households: Care environment systems are necessary to hygienically dispose of contaminated or odour-intensive waste.
Many types of waste require many types of waste disposal
Avoiding waste is one thing – disposing of waste appropriately is another. The Robert Koch Institute recommends how to classify and dispose of waste. Hospitals and care facilities orient themselves on this guideline so that there are no undesirable infections or health-damaging consequences.
The aim is to ensure a safe working environment for employees, to provide patients and residents with a safe place to recover and to protect the environment at the same time.
Waste management challenges
In the discussion on waste management, similar points of contention and challenges can be found in all institutions:
How can costs for waste storage and disposal be saved?
How can odours be reduced and active material made inactive?
What is the solution for user-friendly waste collection systems to counteract heavy loads, e.g. heavy carrying of rubbish bags?
What possibilities are available to meet the requirements of the correct method of waste disposal, and at the same time take into account all internal factors such as budget, time and ergonomics?
Find out more about novocal's versatile waste collectors.

Aluminium waste collectors, stainless steel collectors and cytostatic disposal systems:
novocal has developed waste collectors that meet all hygiene management requirements.
Stainless steel waste collectors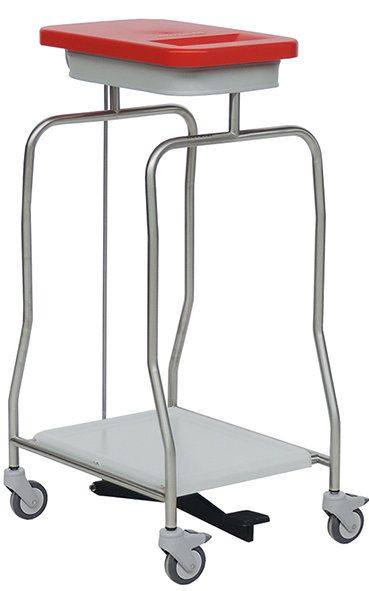 The classic stainless steel waste collectors of the "Compact" series are available as single or multiple collectors for plastic bags. Waste bins are also available with a push handle ("Compact Plus" series) to move the bins more efficiently where required.
Waste bins with film tube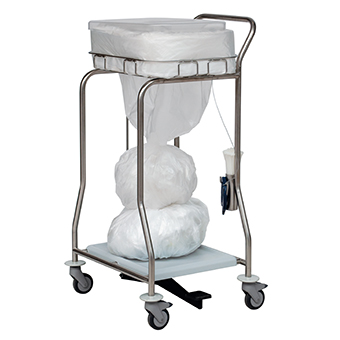 From an ecological and economic point of view, the film tube systems from novocal are suitable for the countless tons of waste that accumulate in hospitals and care facilities. Depending on the model, a tubular film cassette contains up to 85 metres of tubular film. Very simple handling and an extremely hygienic working method make waste disposal extremely efficient.
Waste collector series "Genius"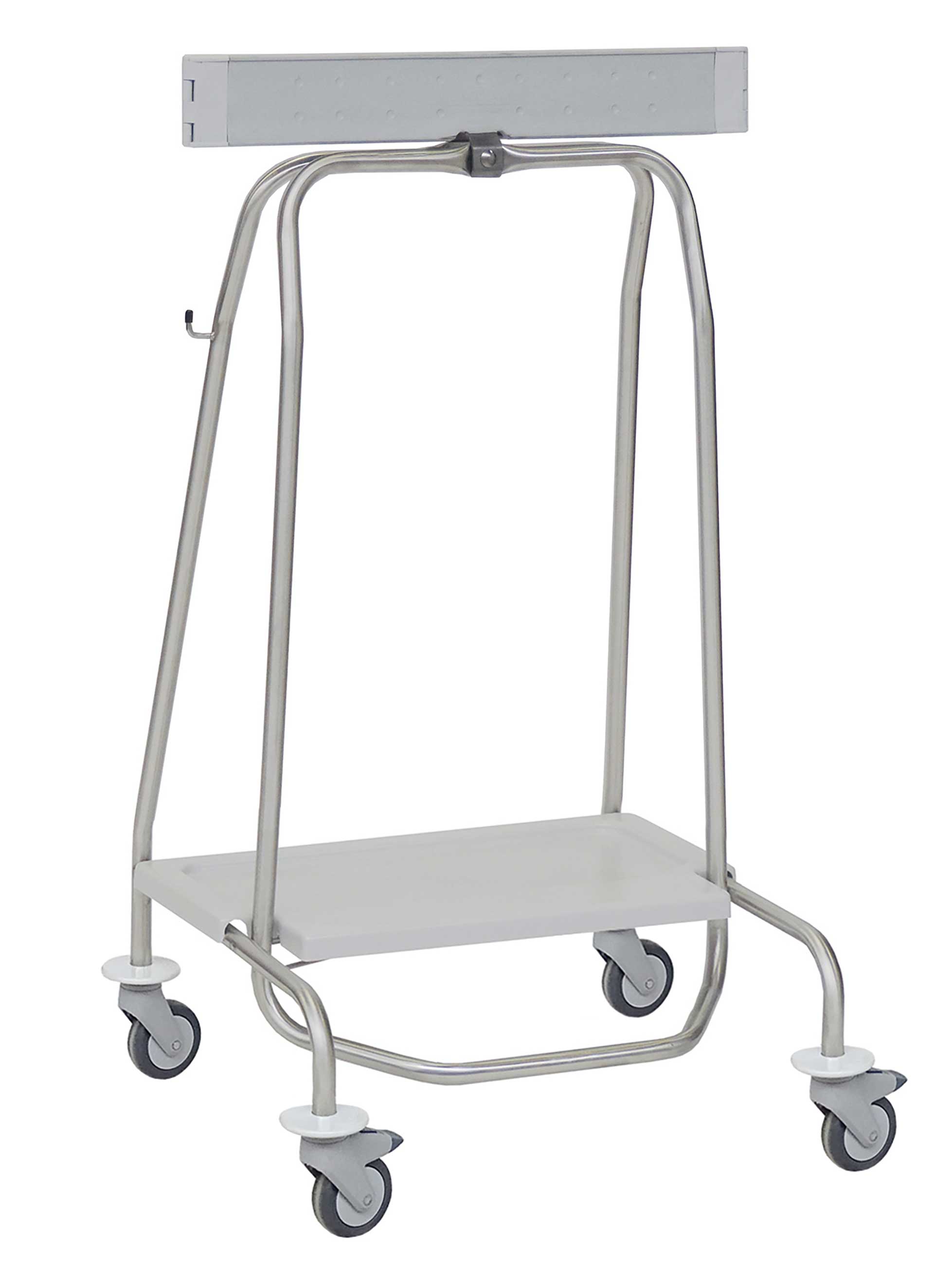 With the waste collector of the "Genius" series, the waste bags are held by means of a clamping ring. The models are available as standing or mobile versions. The "Genius" waste bin is constantly being further developed and it is now available with an optional braking function. In addition, the "Genius Plus" features an automatic sealing unit that can seal waste in a liquid, odour- and germ-tight manner.
If contaminated waste is present, waste sealing units with film tubes are particularly suitable. Highly odorous or infectious waste is quickly and hygienically isolated.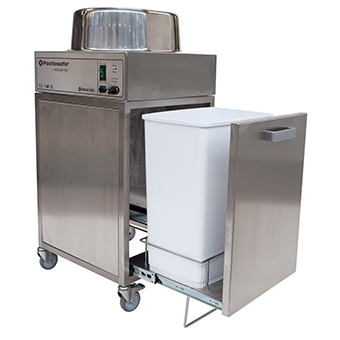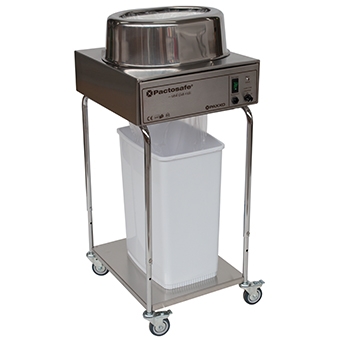 novocal has developed a system for vacuuming packing waste. The vacuum device packs the waste odour-tight, vacuum-packs it and finally shrinks it to assist in effective and hygienic storage and disposal of waste. The extracted air is cleaned by a special filter and the actual waste volume is greatly reduced.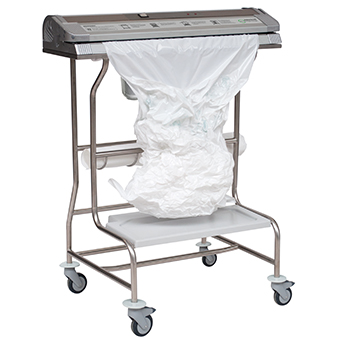 Disturbing odors? Active material? Fear of infections? The "Genius Plus" waste collector is an innovative addition to the "Genius" series. An integrated sealing unit makes the waste bags liquid-, odor- and germ-tight before they are removed from the collector.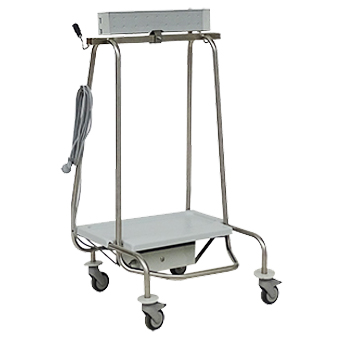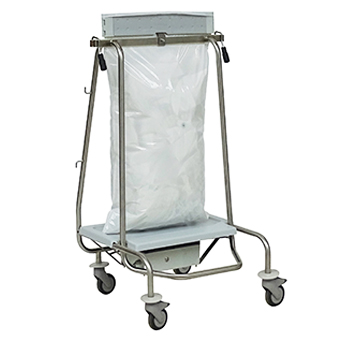 Various waste collectors for recyclable materials offer the highest flexibility in collecting and sorting waste due to the many possible combinations of waste collectors we produce.
Depending on the model, the recycling bins made of sheet steel, stainless steel or aluminium are equipped with a pedal device or a pull-out. With their ergonomic and practical design they can be placed in any areas including waiting rooms, patient, and staff areas. Emptying the containers is easily carried out utilising either the open or door protected rear access (depending on model).
The novocal waste bins are designed with room recyclables collectors and pedal bins in various sizes and materials.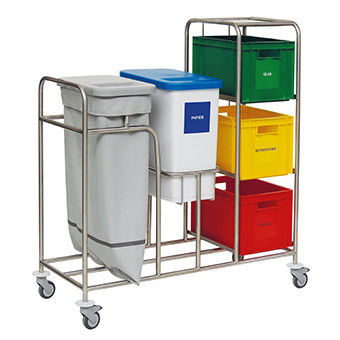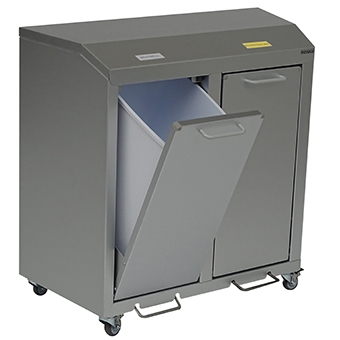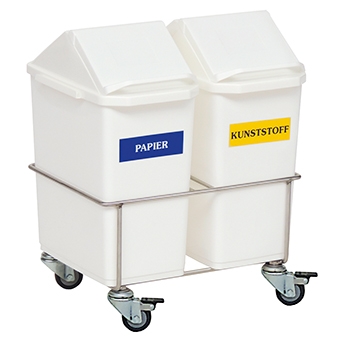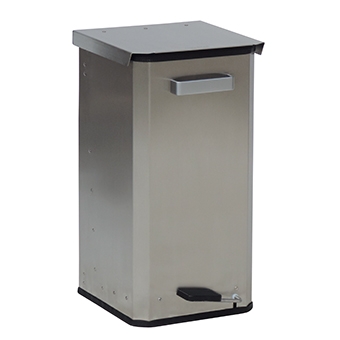 We set care in motion –
and we change your waste management for a safer and more sustainable one
Face the challenges of complex waste management and rely on novocal's many years of experience and innovative spirit. Together we will find a solution for your hospital or care facility that is safe, economical and user-friendly.
All waste collectors at a glance