These FFP2 masks are used to cover the mouth and nose to prevent the spread of diseases caused by sneezing or coughing. They are made of a soft, skin-friendly material and are thus characterized by high wearing comfort. The mask is equipped with a malleable nosepiece, ensuring an optimal fit, even for spectacle wearers.
The FFP2 masks provide reliable, hygienic protection of the respiratory tract. The high PFE particle filtration efficiency, filters at least 94% of particles and aerosols in the air.
CERTIFICATION:
DIN EN149:2001 + A1:2009 with CE marking CE 2163
AM-FFP2 Features
– Elastic bands covered with cotton
– Moldable aluminum nose clip
– Soft, skin-friendly material
AM-FFP2 Scope of delivery
– 1 VPE = 20 FFP2 masks individually packed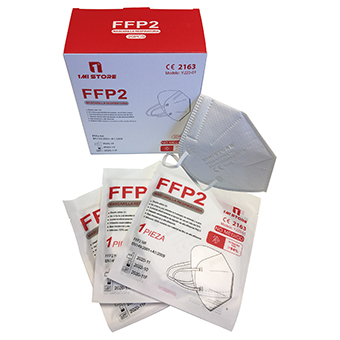 Overview: Disinfection columns and hygiene centers
Please note: the models shown are only examples of our extensive range and can be configured at any time according to your wishes.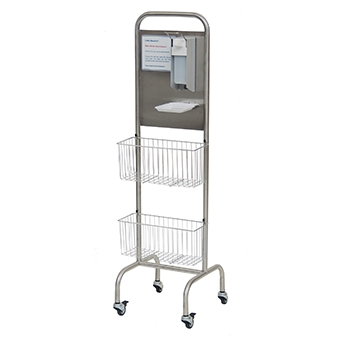 DESI1
mobile
with optional accessories
DMS5W, TSDESI and GK              
Breadth x Depth x Height  in mm
405 x 440 x 1430
Contact us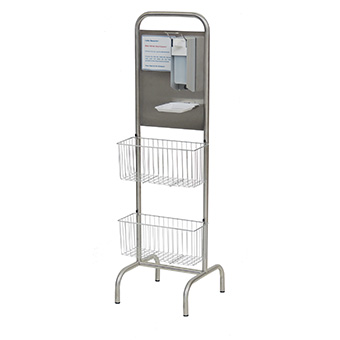 DESI2
Floor model
with optional accessories
DMS5W, TSDESI and GK                    
Breadth  x Depth x Height in mm
385 x 395 x 1355
contact us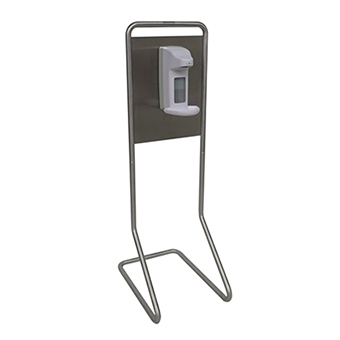 DESI3
Floor model
with optional accessories DMS5-A, DMS5 and TSDESI                       
Breadth x Depht x Height mm
385 x 560 x 1270
contact us
Do you have any questions concerning our products?

Please use the contact form. We will be glad to answer your request. Of course we will treat your data confidentially.
A transfer to third parties is excluded.