Stools and work chairs for the operating theatre
High-quality work chairs and surgical stools are essential components in operating theatres. They are height-adjustable, ergonomic and extremely hygienic – all that matters in everyday work.
Good results require good work equipment: with novocal's work chairs and operating stools you get high-quality, comfortable, robust and durable products for use in the operating theatre or in the laboratory.
OP stools: Features of high-quality work chairs
Operating theatre stools and work chairs must be able to withstand high loads and, depending on the area of application, meet a variety of requirements. As individual as the work chairs are, so similar are some features by which you can recognise high-quality stools.

Base
The novocal surgical stools offer a supporting structure made of stainless steel with a fivefold base made of aluminium. Five antistatic double castor wheels with a diameter of 50 mm are installed in the base, two of which are equipped with a stop function. This guarantees unintentional slipping when detail work and concentration are required. Even when standing up, the surgical stool remains in place.
The diameter of the dimension base is 600 mm.                                          

Seating surface
In the hectic pace of an operation, where every second counts, blood or other liquids can quickly drip onto the work chairs. The high-quality artificial leather used to cover the seat is fire-resistant, washable and antistatic. The highest level of hygiene and easy cleaning are guaranteed with these models. In addition, the surgical stools are well upholstered and ensure a comfortable sitting experience.
The height adjustment from 550 to 800 mm allows an individual working height.
Stools for operation theatre from novocal
The novocal range includes various work chairs:
Work chairs with a round seat (diameter: 360 mm), which are height-adjustable either by means of a foot pedal with hydraulic pump (CI-OPHH) or by means of a screw (CI-OPHS)
OP stools with saddle seat, which are also height-adjustable either by means of a foot pedal with hydraulic pump (CI-OPHH-ST) or by means of a milled screw (CI-OPHS-ST)
Tripod stool (RSH01) with a standard size of (WxDxH) 520 x 430 x 740 mm. Further sizes are available individually on request.
Whichever work chair or operating stool you choose: With a new seat from novocal you get an uncomplicated and quiet assistant in everyday surgery, which will accompany you for many years without any problems.
All stools and work chairs at a glance
Please note: the models shown are only examples of our extensive range.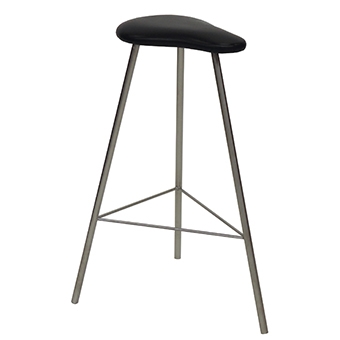 RSH01
Tripod stool
standard dimensions:
B x D x H in mm:
520 x 430 x 740
other sizes on request
Contact us

Do you have any questions concerning our products?

Please use the contact form. We will be glad to answer your request. Of course we will treat your data confidentially.
A transfer to third parties is excluded.