More time for the individual
Laundry supply, textile cycle, hygiene standards, efficiency and optimisation – keywords that are ubiquitous in everyday hospital and care home life. Care environment tasks are required to be timely, but at the same time hygienic. Patients and residents should be the focus of attention,
but all other tasks should not be neglected.
How can the daily work of nursing staff be optimised when collecting, sorting, transporting and providing an individuals laundry? How can you guarantee their garments are properly cleaned? How do you ensure that clothing is assigned back to the owners quickly and correctly in the hustle and bustle of everyday life?
novocal as a reliable partner
novocal is the ideal partner for complex processes in the field of linen logistics in hospitals and healthcare facilities – because 'we set care in motion'. With their ergonomic design and simple handling, novocal's various trolleys facilitate the individual work steps that have to be taken for hygienic laundry care:

the collection and sorting
of soiled linen

the transport from the
unclean side to the laundry

the subsequent steps
inside the laundry

the return transport of the fresh linen to the correct locations as well as to residents and patients
Depending on whether the laundry is cleaned internally or organised and handled by a service provider, different trolleys may be required. Below you will find some of our products that you can use in a time-saving, cost-efficient and user-friendly way within your laundry logistics:
 stainless steel collectors as 1-fold to 5-fold version
laundry trolleys
sorting trolleys and sorting rack trolleys
many variations of stainless steel transport trolleys and module trolleys
Whichever trolley or collector you use for your linen logistics, you can rest assured you will make the right choice with novocal products.
Coupling systems and accessories make the difference in linen logistics
In the novocal product range you will find a suitable and efficient combination of novocal linen collectors, station trolleys, shelf trolleys, coupling systems and a wide range of accessories from the linen logistics sector. With carefully selected accessories you will turn a simple linen collector into a faithful and constant companion for your nursing staff.
 A laundry trolley in combination with a coupled laundry and/or waste collector becomes a time saver for residents and patients. In addition, connectable laundry systems – this is a closed cabinet for fresh laundry and a connected collector for dirty laundry – offer numerous other advantages for your laundry supply: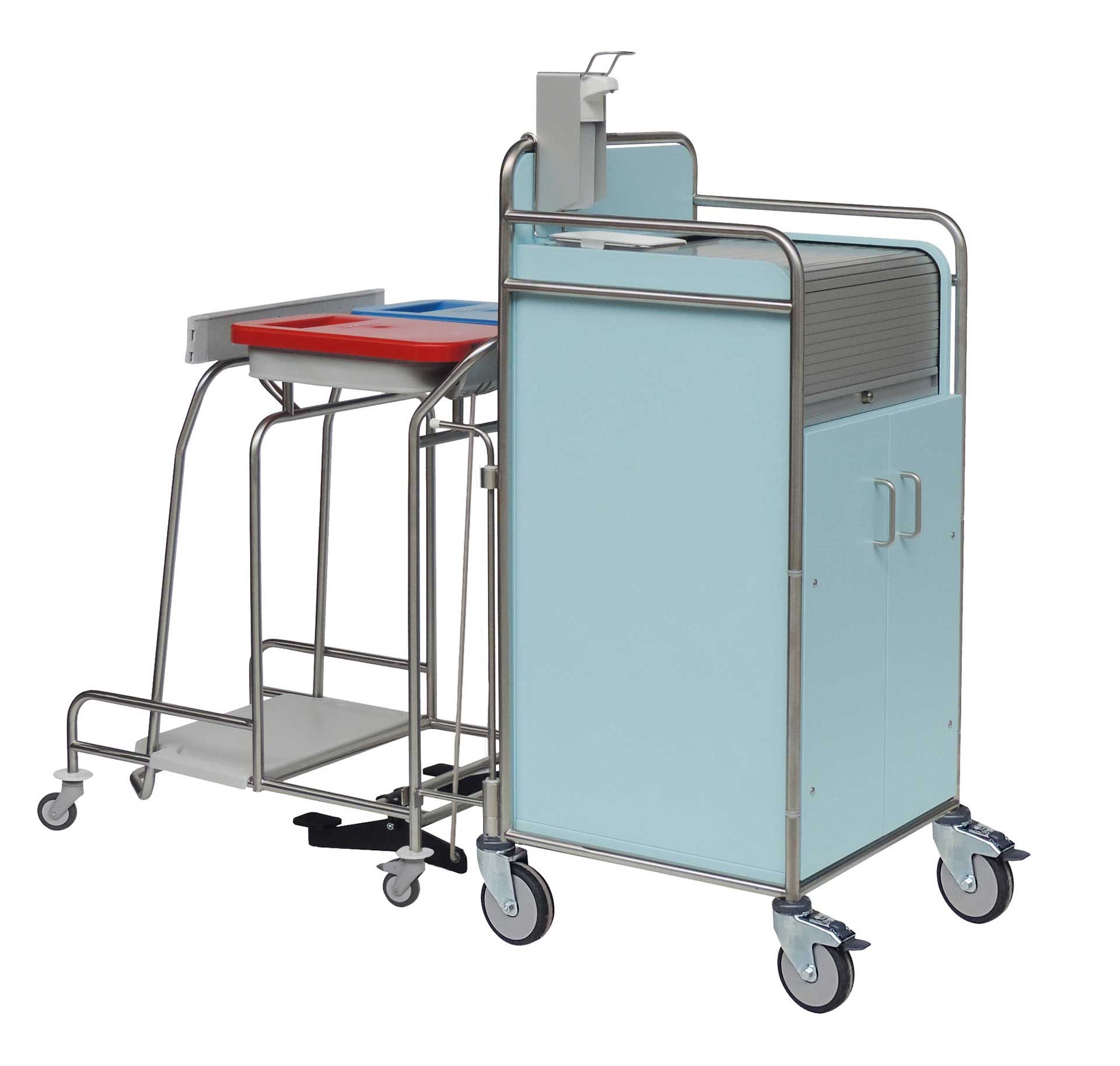 Universal
If the collector and cabinet are coupled together, you have a simple and universally usable functional piece of furniture.

Self-sufficient
You have two elements for laundry supply, which you can also use separately.

Space-saving
You save space because you do not have to store large functional furniture, but have two smaller units.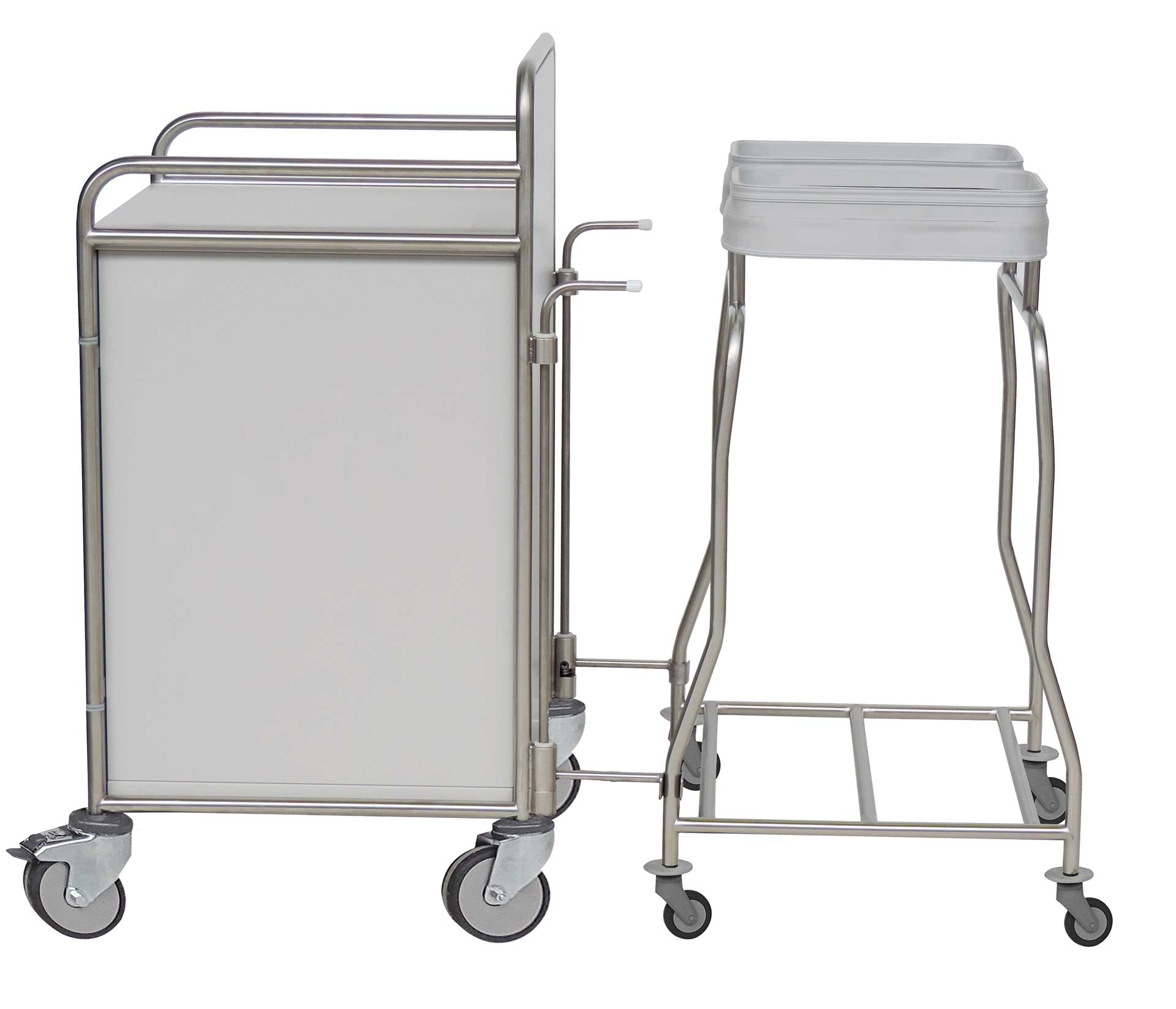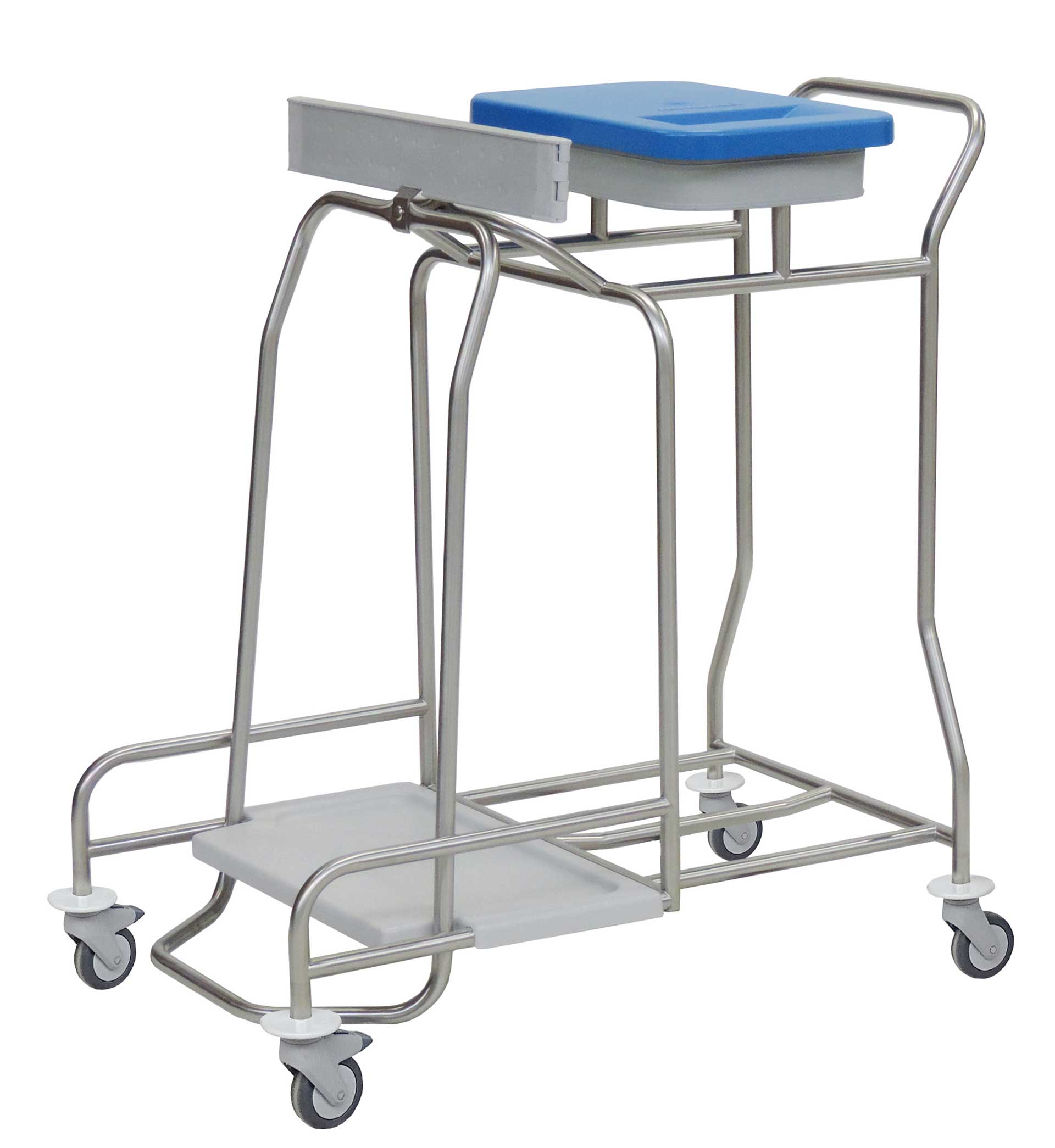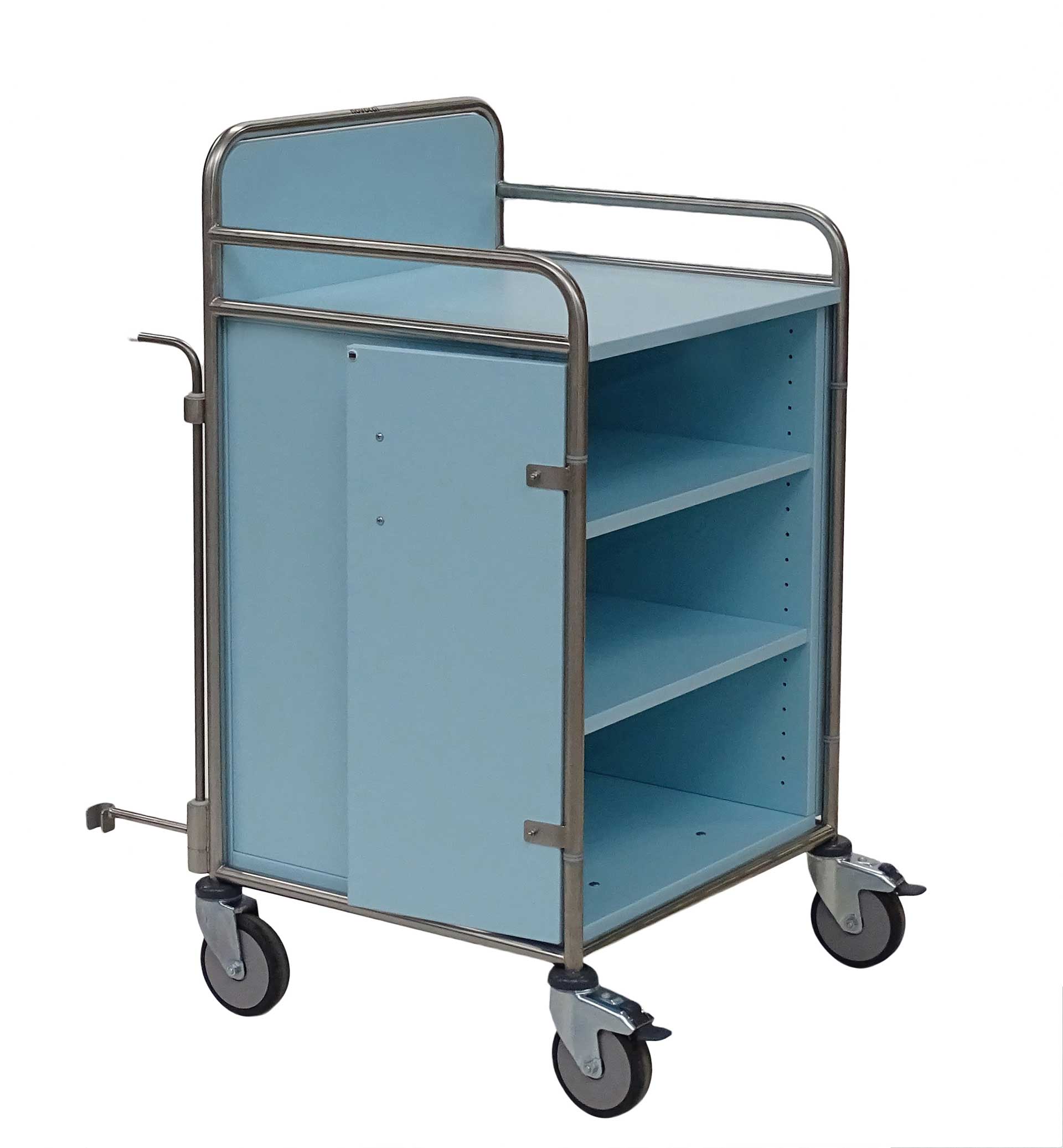 Hygienic
For an optimal and hygienic laundry cycle, connectable systems can be separated or disconnected into two clean / unclean elements.

Order separately
Both elements can also be ordered separately.

Makes work easier
Coupling and uncoupling is an effortless and fast operation and saves a lot of time when supplying laundry.
Care in motion: We bring movement into the linen logistics
We set care in motion. Bring movement into your linen logistics with novocal laundry trolleys and contribute to a process-optimised and hygienic laundry care. novocal has many years of experience in the field of laundry care. Our trolleys and collectors have been constantly developed and optimised in order to offer you the greatest possible advantages:
 durable products
use of high-quality materials
individual and custom-fit production always with a view to best handling and ergonomics
short and reliable processes within the company
delivery by own truck fleet and novocal employees
optimal price-performance ratio of all products
Become mobile and stay flexible! We will be happy to advise you on your individual planning in the field of laundry care.