The NCSCOV2L Antigen self-test

The NADAL® COVID-19 Ag Test detects components (viral nucleocapsid protein) of the COVID-19 pathogen SARS-CoV-2. The sample is nasal secretion from the anterior nasal region (anterior nasal swab), which is taken with the aid of the enclosed swab.
The test is suitable for self-testing.
The test result provides an initial indication of whether a viral infection is present and how high the risk of infection is for other people. Negative results do not exclude a viral infection with complete certainty, as low virus concentrations, such as those present at the beginning of an infection, may be inadequately detected.
NCSCOV2L Features and handling

fast and reliable test results in only 15 minutes
all test components are included
limited special approval for self-testing according to §11 MPG in Germany (BfArM GZ: 5640-S-123/21)
Sampling is possible by an anterior-nasal swab. The detailed instructions for use are enclosed in the package.
NCSCOV2 Scope of delivery
The rapid test NCSCOV2L is available in a packaging unit of
of 20 pieces per package. Included are:
Instruction leaflet
sterile swabs
ampoules with buffer solution
tubes with dropper
tube holder
Overview: Disinfection columns and hygiene centers.
Please note: the models shown are only examples of our extensive range and can be configured to your requirements at any time.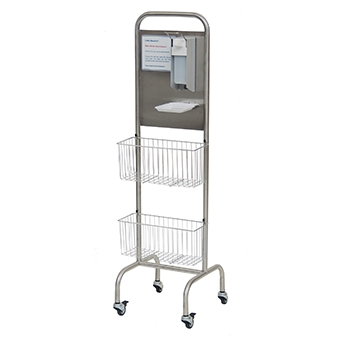 DESI1
mobile
with optional accessories
DMS5W, TSDESI and GK                    
Breadth x Depth x Height  in mm
405 x 440 x 1430
contact us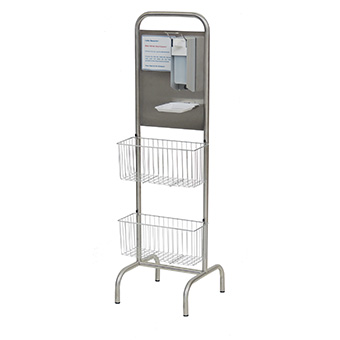 DESI2
Floor model
with optional accessories
DMS5W, TSDESI and GK                     
Breadth x Depth x Height  in mm
385 x 395 x 1355
contact us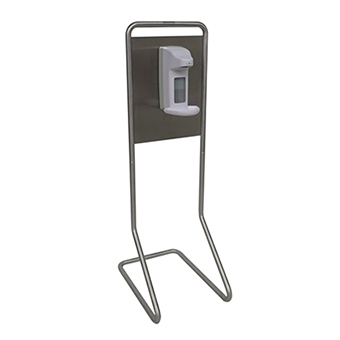 DESI3
Floor model
with optional accessories DMS5-A, DMS5 and TSDESI                          
Breadth x Depht x Height  in mm
385 x 560 x 1270
contact us
Do you have any questions concerning our products?

Please use the contact form. We will be glad to answer your request. Of course we will treat your data confidentially.
A transfer to third parties is excluded.