Equipment for the operating theatre
In Compliance with Hygiene Regulations
The use of the correct surgical equipment is an essential part of hygiene management throughout the hospital. In the operating theatre, the highest standards of hygiene apply both to the reprocessing of medical products and to the cleaning and disinfection of the furniture used.
Stainless steel is the most suitable material for all products in the operating theatre and CSSD because it is temperature and corrosion resistant,
durable and extremely hygienic.
Sterile products require maximum attention
Sterile medical products are subject to strict controls and guidelines, because contaminated and unhygienically cleaned products can be the cause of infections. In order to exclude these sources of infection, medical instruments must be processed with the utmost care. This requires qualified personnel, structurally and hygienically separate rooms, and suitable operating equipment.
The right surgical equipment
Special requirements are placed on the surgical equipment in the hospital:

highest quality and resilience of the material with regard to different types of sterilisation

resistant to water, heat and disinfectants

simple, fast and practical operation of the furniture in the operating theatre area
It is novocal's goal to create a safe environment for employees and patients. The surgical equipment from novocal is geared to these requirements and offers the highest quality of all products. This is why most of our products for the operating theatre are made of stainless steel, handmade, and individually produced.
Versatile furniture for the operating theatre
reparing, storing, transporting, cleaning, disinfecting and operating – these and other tasks determine the daily routine of the operating theatre. The strictest regulations apply to each of these work steps. With the right surgical equipment, these steps can be performed safely.
Below you will find an overview of our wide range of surgical equipment: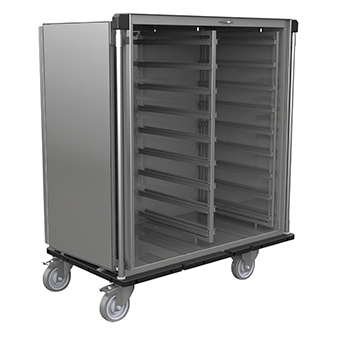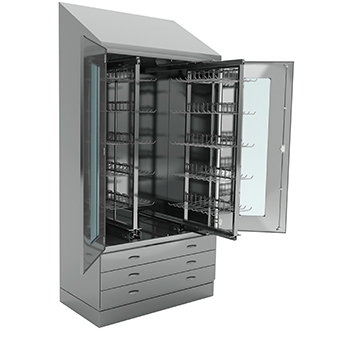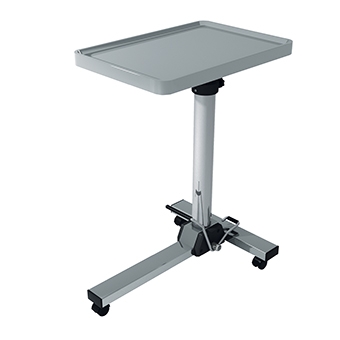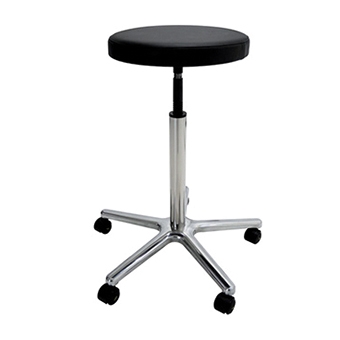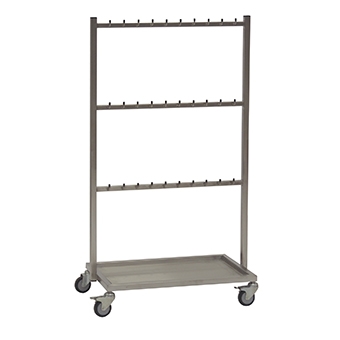 Various sterile goods transport trolleys guarantee a safe cycle of transport, cleaning, disinfection and return of sterile instruments.
Sterile goods rack trolleys or sterile goods cabinets provide space for sterilization e.g. containers or packaging material
Working and deposit tables serve to prepare the instruments required. They are essential for holistic surgical inventory.
Ergonomic stools and various tables support surgical procedures.
Various stainless steel products such as surgical steps, bowl stands, abdominal cloth trolleys or hook trolleys optimise everyday work in the operating theatre.
Care in motion - we guarantee best hygiene for mobile functional furniture
Many years of experience in the manufacture of functional furniture, a reliable supplier network and the company's own stainless steel production form the basis for safe and hygienic products in the field of operating theatre equipment.
Place your trust in us so that together we can develop your surgical area into an efficient, clean and well thought-out workspace. Alternatively let us turn small adjusting screws to optimise work in the CSSD and create a safe environment for employees and patients. We will be happy to further advise you on all questions regarding optimal operating equipment.
All products for the operating theatre at a glance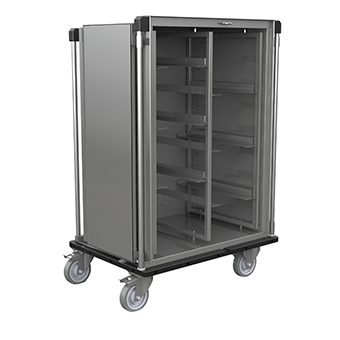 Central sterile supply
various transport trolleys, shelves and cabinets for transport and storage of sterile goods
More Information