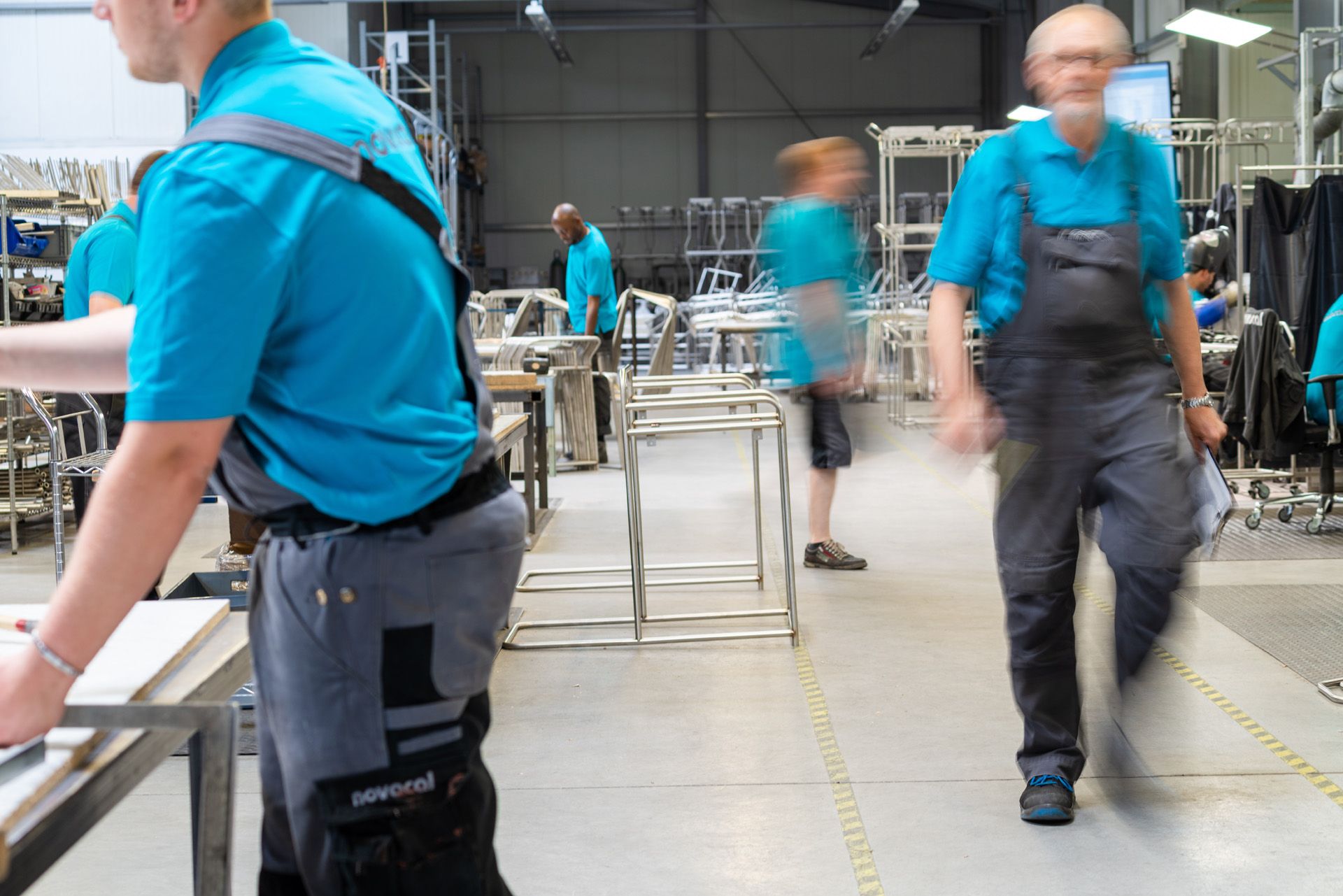 Module trolleys: Well sorted and quickly found in hectic everyday life
With the different module trolleys from novocal, all utensils and materials can be found quickly, as everything is clearly arranged in the module baskets. The trolleys are designed to be ergonomic and user-friendly.
Individual colours and sizes or special designs make the module trolley the perfect companion for everyday care.
Closed module trolley series MOD6000
This series of MOD6000 module trolleys can be equipped with modules or wire netted baskets in heights of 50 mm, 100 mm and 200 mm. They can either be guided on telescopic rails or inserted into module support walls. The trolleys are user-friendly and ergonomic.
For the MOD6000, pull-out panels, fully reversible 270° doors and fully reversible hinged folding doors are available.
Chassis
continuous all-plastic plate serves at the same time as a wall deflector frame
4 high-quality swivel castors with a diameter of 125 mm, 2 of them with stop function
Cabinet
worktop with rounded corners
high-quality special boards of quality class E1 with a melamine resin coating on both sides
2 mm thick ABS safety edge band
two heights available
available with pull-out panels, fully reversible 270° doors or fully reversible hinged folding doors
Colour selection
Special colours are available according to colour chart.
standard colour: light grey (LG)
Body and front colour can be individually combined.
Standard equipment
stainless steel bow push handle
recessed handles for drawers
Closed module trolley
RUWI Roll-up multi-purpose trolley
The name says it all: The multi-purpose trolley with lockable roller shutter front can be used for many purposes. It is equipped with module support walls so that different modules, shelves or trays in the size 600 x 400 mm can be used. There is a fold-down writing tablet on the side. The ABS plastic top is resistant to disinfectants. The RUWI multi-purpose trolley is supplied with a side handle as standard.
Open module trolleys
The open module trolleys are characterised by an open unit with stainless steel guide rails (single-row or multi-row). ABS modules, PC modules as well as grid and wire netted baskets ensure clear storage of consumables. All modules can be flexibly combined with each other. The ABS module baskets and ABS modules are temperature resistant up to 85°C, the PC module baskets and PC drug modules made of polycarbonate (PC) up to 121°C. Suitable dividers for all modules can be ordered separately.
The open module trolleys can be ordered as special designs in individual sizes.
Modules and wire netted baskets
The ISO modules and wire netted baskets facilitate transport, storage and the clarity of a wide range of materials. All modules can be integrated into all novocal's patient care and nursing trolleys or module trolley and flexibly combined with each other.
All ISO modules are available in grey (ABS = acrylonitrile butadine styrene copolymer) and transparent (PC = polycarbonate). The wire netted baskets are white rilsanized. Dividers are available in various sizes for all module types.
The stop system ensures that the modules remain in the module support walls even during rapid movements. An integrated tilting function of approx. 32° facilitates inspection and removal. This function is not available with wire netted baskets.
Open and closed module trolleys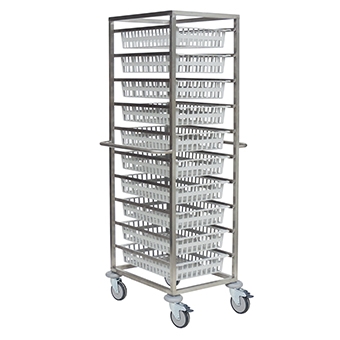 OMW110
1 row, 10 modules
different models available
Breadth x Depth x Height in mm
570 x 660 x 1620
Contact us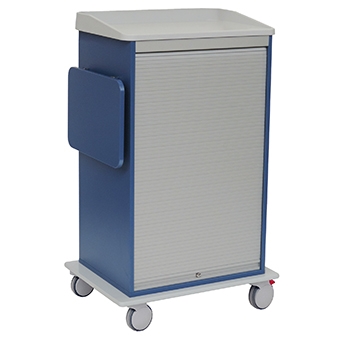 RUWI
with roller blinds                                 
Breadth x Depth x Height in mm
Cabinet:
656 x 500 x 1055
Total:
780 x 580 x 1235
Contact us
Do you have any questions concerning our products?
Please use the contact form. We will be glad to answer your request. Of course we will treat your data confidentially.
A transfer to third parties is excluded.