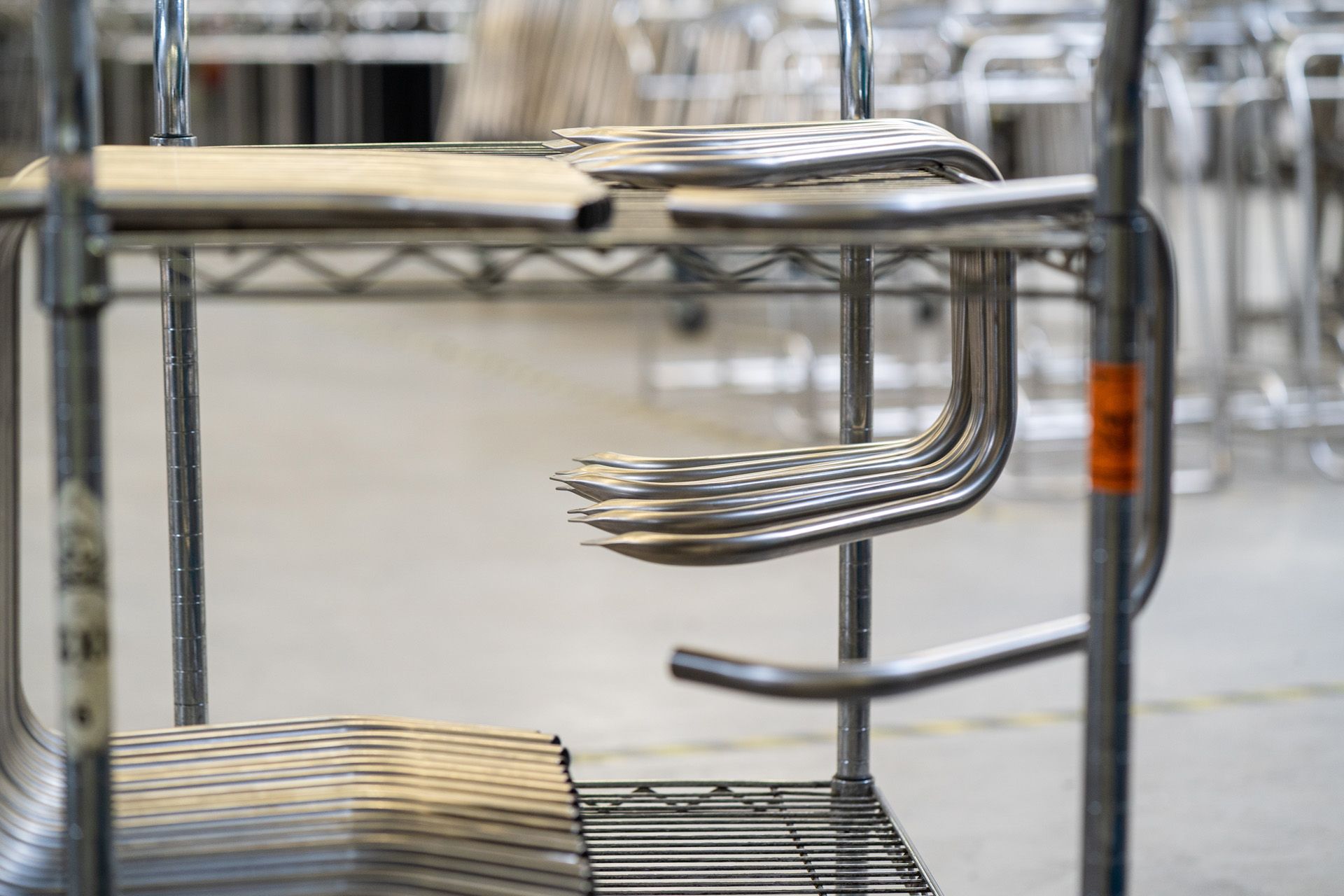 Waste collector Series "Genius"
It is compact, handy and looks good: The waste collector "Genius" makes waste collecting an effortless activity.
novocal has various models of the popular "Genius" in its product group of recyclables collectors. Because the various types of waste that accumulate in hospitals and health care facilities require various types of waste collectors.
Different types of waste – different "Genius" Recyclables waste collectors
The Robert Koch Institute has published an enforcement guide with guidelines, advice and tips on correct waste disposal for healthcare institutions. It deals with the classification of waste types and the associated types of waste disposal.
Ordinary recyclables require a different type of waste disposal than toxic waste or waste that still contains active material. Whatever type of waste is involved: It is always about the protection of
co-workers
patients and residents as well as
the environment.
To ensure this, correct and intelligent waste management is necessary. novocal's "Genius" series supports the establishment of a correct recycling cycle.
Standard series –
mobile or as floor-standing model,
with or without brake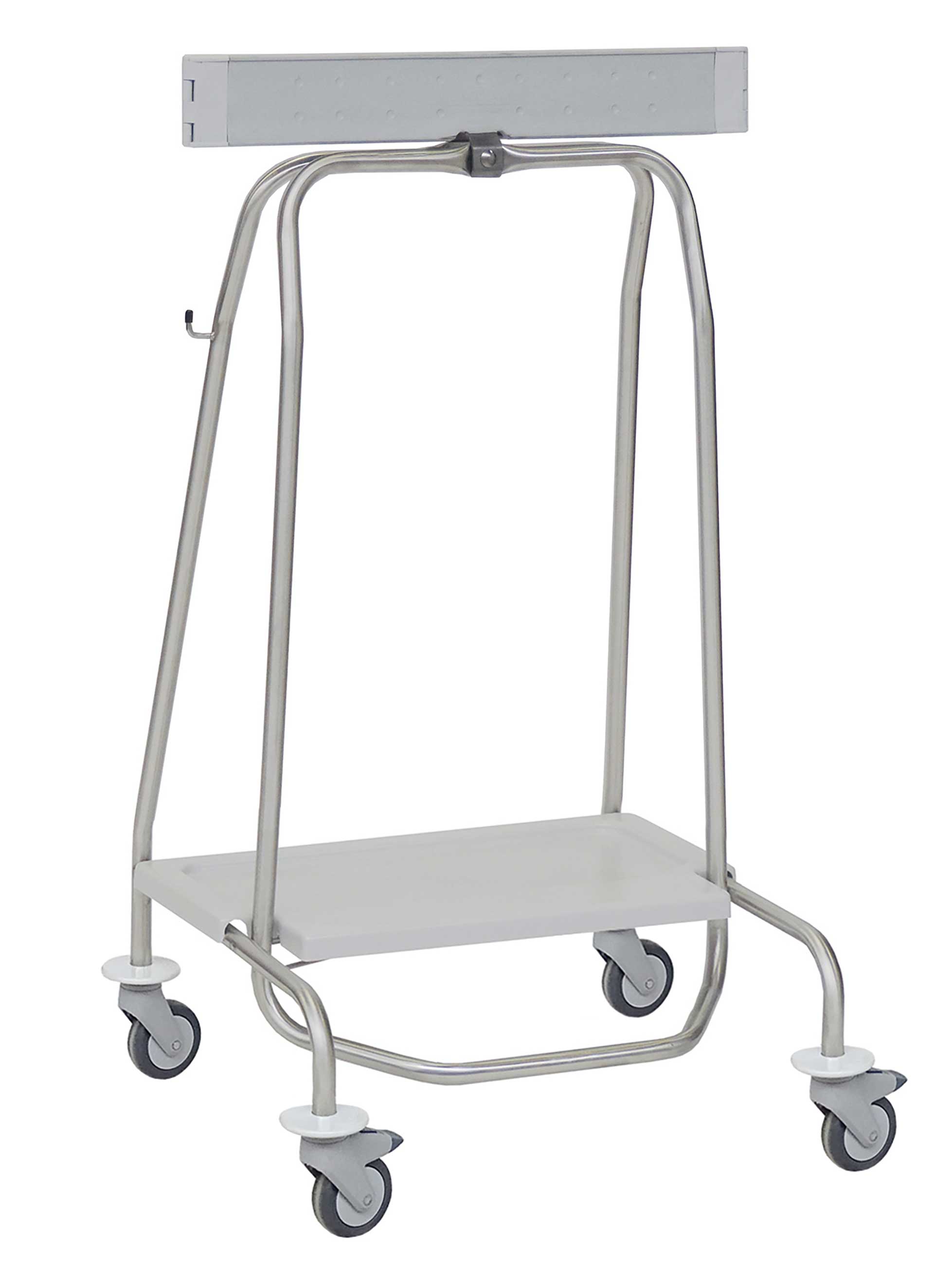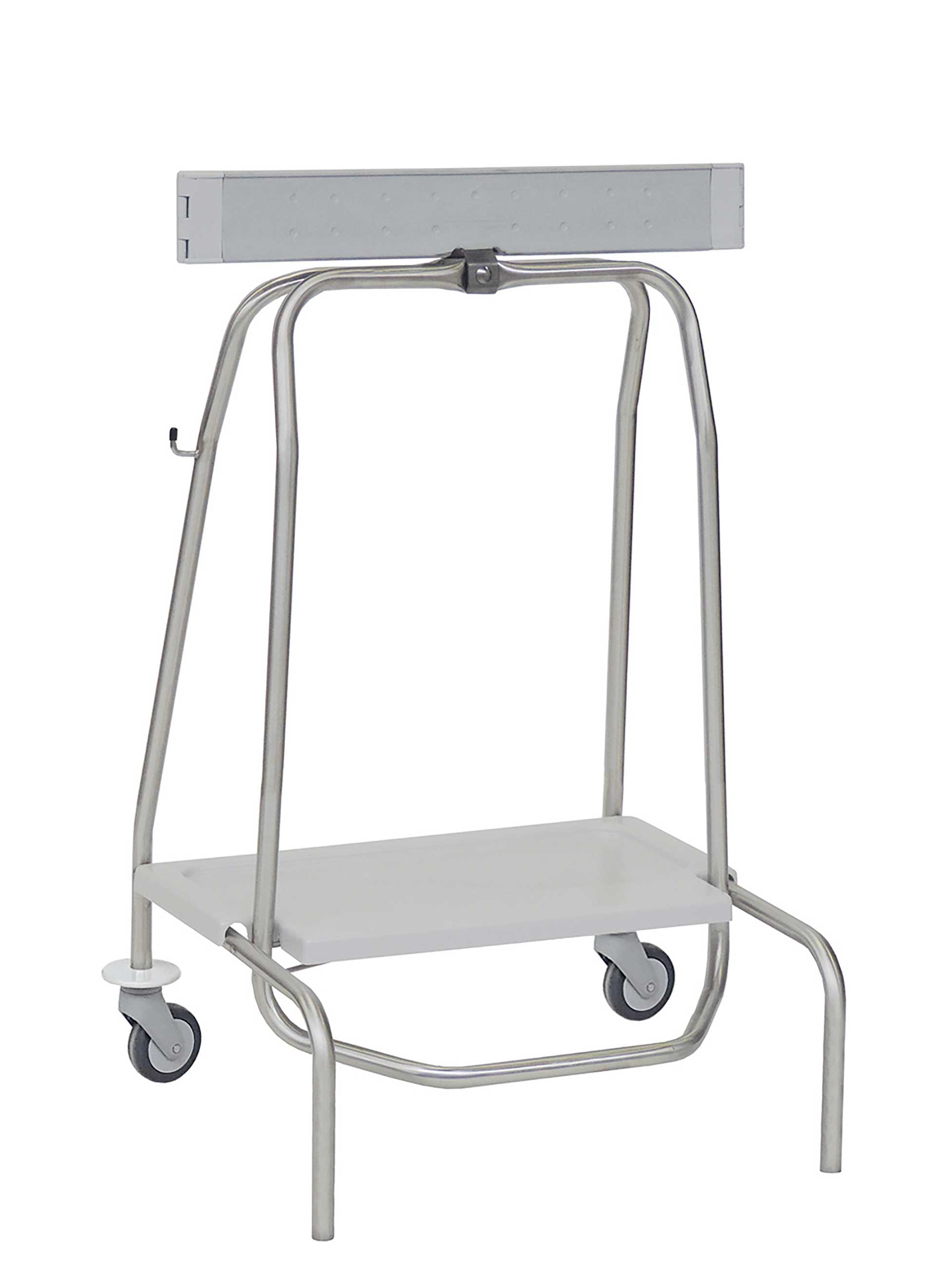 With the "Genius" waste bin, you are always on the right track.
The waste collector is made of stainless steel and is therefore extremely easy to clean and hygienic. Hygiene is the top priority in waste management. The standard models of the "Genius" waste bins are available with either feet or castors and with 40 or 70 litre capacity. In addition, the KS70 model is available, which can be combined with novocal's laundry trolleys and laundry collectors. The KS70 can be retrofitted to all existing novocal systems.
The front bow of the waste collector serves as a pedal device to open the waste bag smoothly and without hand contact. A big step to prevent infections.
The optional brake function, which can be ordered with every waste bin model, provides even greater stability.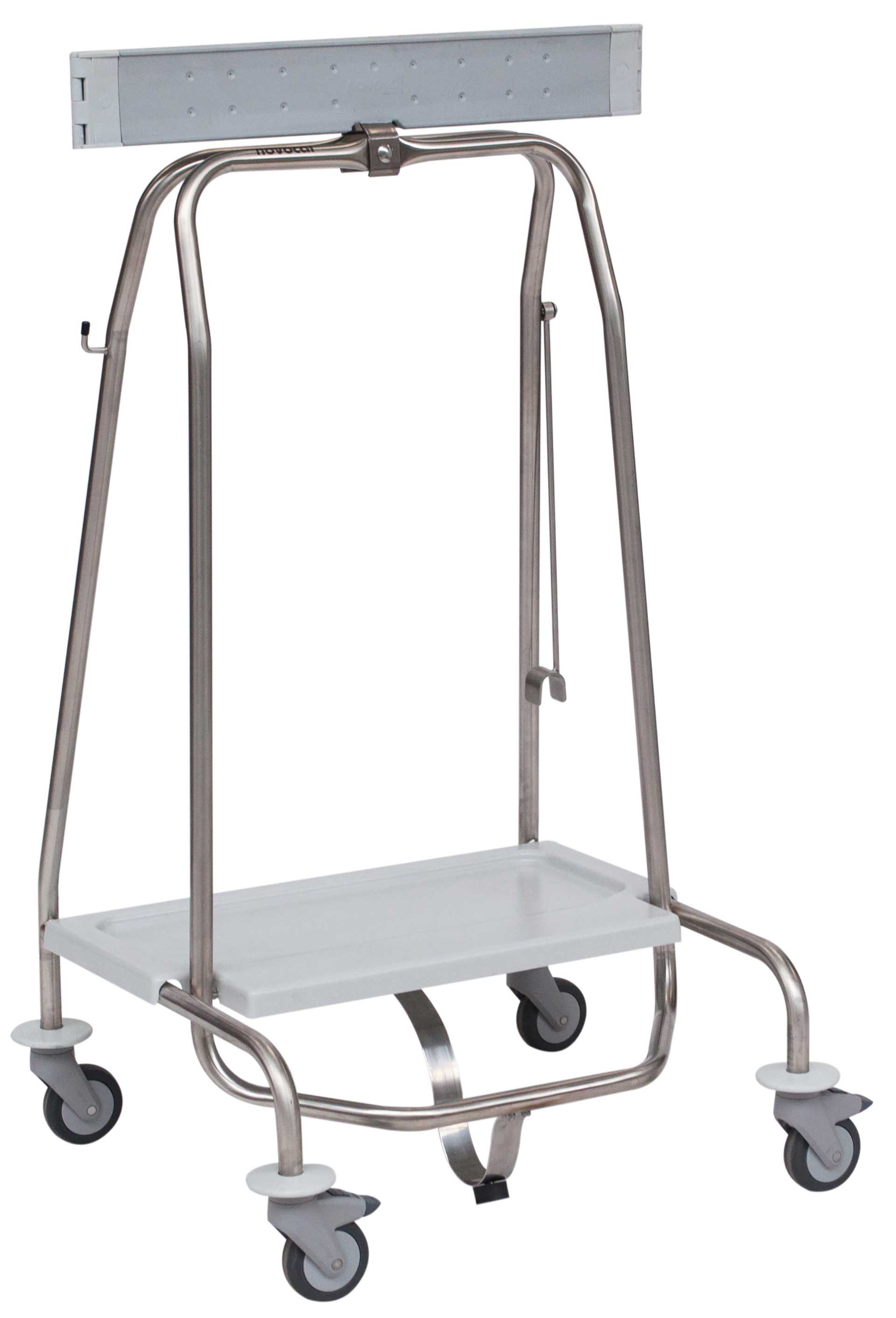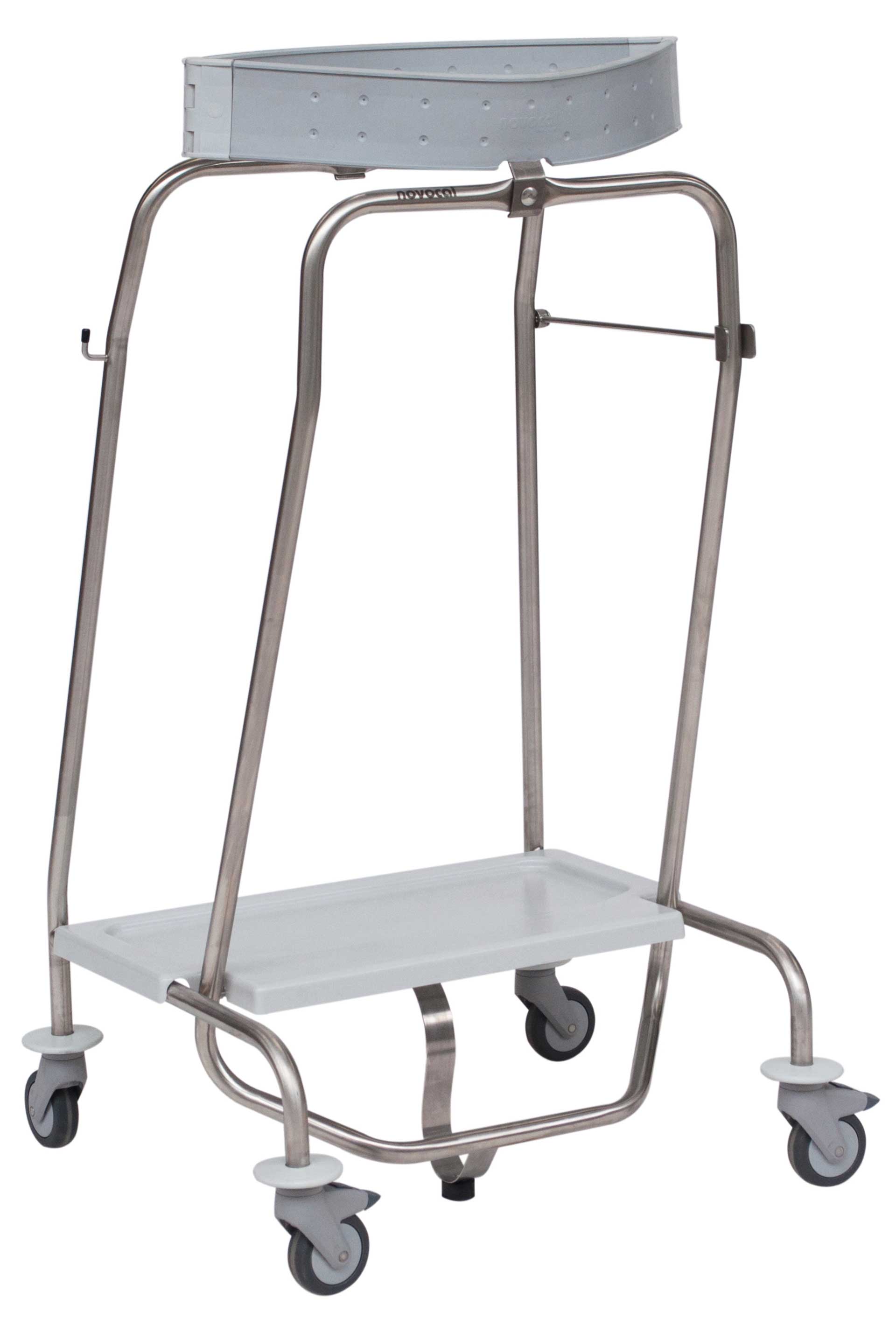 Waste collector series "Genius Plus"
Disturbing smells? Active material? Fear of infections? The "Genius Plus" waste bin is an innovative addition to the "Genius" range. An integrated sealing unit seals the waste sacks against liquids, odours and germs before they are removed from the collector.
The valve bags have been tested for various properties in laboratory tests. Overall, the results are in the "very good" to "excellent" range.
The concentration of various gases is reduced by up to 99.4 %.
Bacteria and fungi are retained up to 91.8 % in the bags.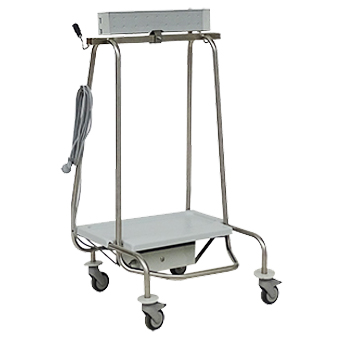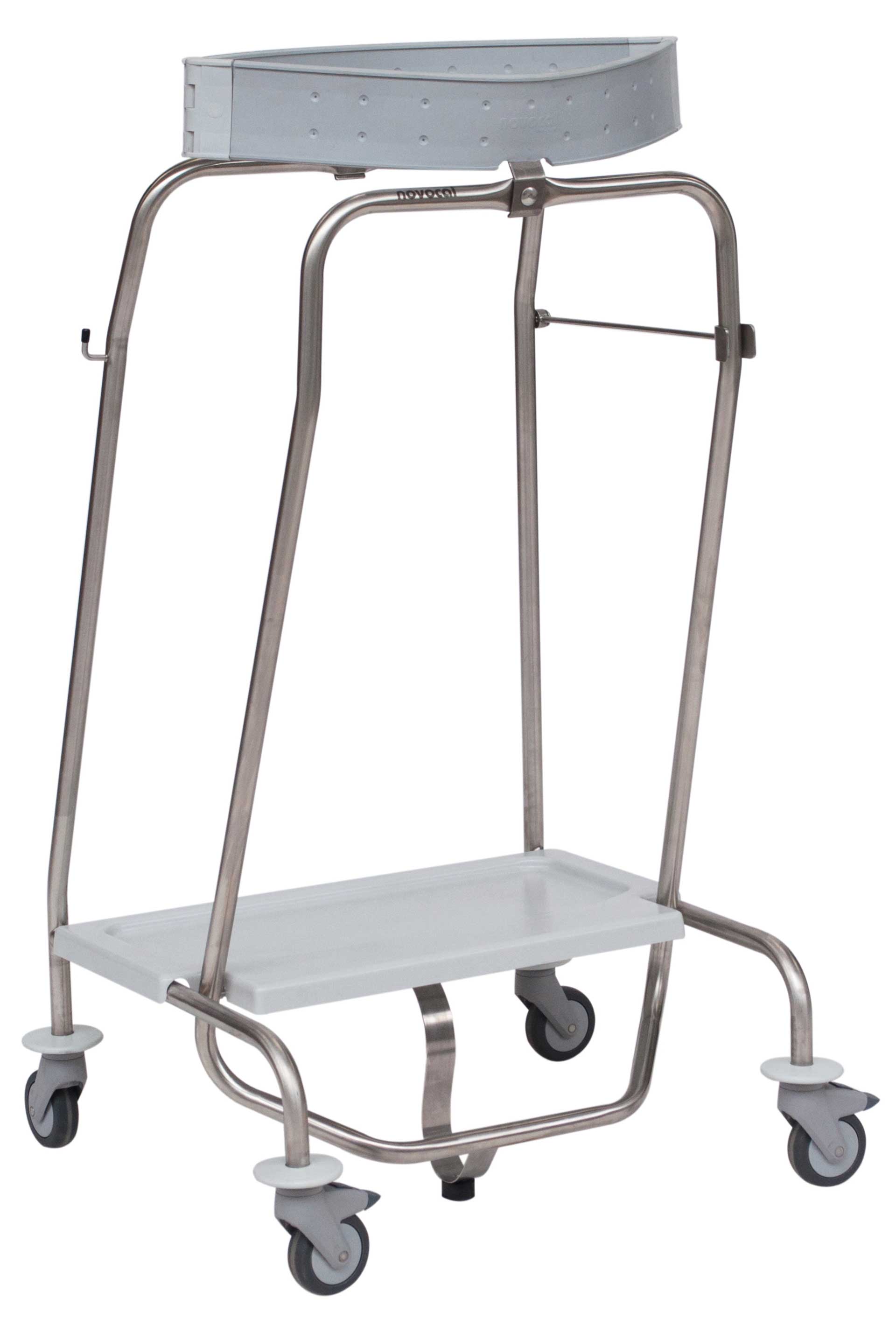 Waste collector "Genius" is simply ingenious!
A sophisticated model which is user-friendly, cost-saving and safe – the perfect solution for your waste management. Would you like to vary the "Genius" waste bin and need it, for example, as a double bin? The novocal team is always available to answer your questions and give you advice.
Waste collector series "Genius" and "Genius Plus" at a glance
Please note: the models shown are only examples of our extensive range and can be configured according to your wishes at any time.
Do you have any questions concerning our products?
Please use the contact form. We will be glad to answer your request. Of course we will treat your data confidentially.
A transfer to third parties is excluded.