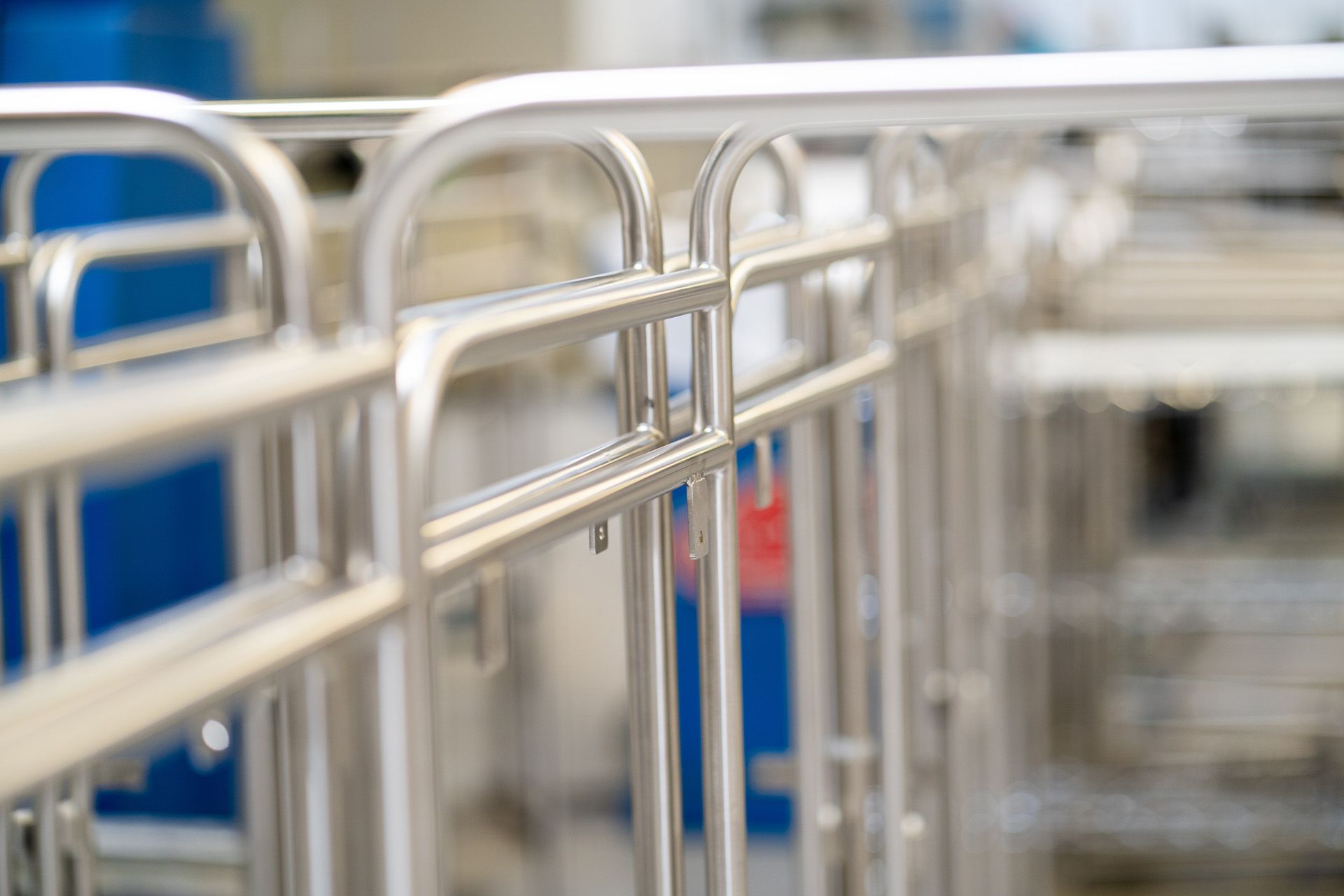 Stainless steel products made in Ostrhauderfehn
Due to our own stainless steel production, it is possible to manufacture stainless steel products according to your wishes quickly, easily and individually. Hygienic work equipment that supports the personnel and optimises work processes is indispensable nowadays.
novocal GmbH & Co. KG has its own stainless steel production with about 20 employees. The team manufactures various products by hand, which are always configured and produced according to the customers' needs. This enables novocal to achieve a very high in-house production quota which is unrivalled in the industry.
Due to the wide range of products novocal's stainless steel products find their place in various areas in hospitals and care facilities, e.g. in the laundry, in the operating theatre or in general storage or recreation rooms.
We would be pleased to advise you on the numerous possibilities that novocal stainless steel production offers.
Room cleaning trolley RW01
Cleanliness has the highest priority in hospitals and nursing homes. A clearly arranged trolley made of stainless steel facilitates everyday room care. All pipe connections of the room cleaning trolley are welded all around.
The stainless steel base frame is equipped with a clamping ring for waste bags and has a towel and broom holder on one long side. A utensil tray provides space for smaller items such as pens or dry wipes. With a vertical press and the corresponding holder, excess water from the wiping cloths can be directed into the bucket underneath.
The room cleaning trolley also includes two plastic buckets with a capacity of 18 litres each in red and blue. Four bumper discs prevent damage or soiling of walls. The four easy-running swivel castors with a diameter of 125 mm ensure user-friendly handling.
Lab coat stand (KI01) and mangle rack (MB01)
In hospitals and nursing homes, huge amounts of laundry are produced every day. In order to store and transport them clean, crease-free and protected after cleaning, a lab coat stand is recommended. The stainless steel stand has a perfect height for laundry. All pipe connections are welded all around. Four easy-running swivel castors with a diameter of 75 mm make it easy to drive. The two rollers with stop function keep the lab coat stand in place even on sloping surfaces.
The mangle rack can be used to place laundry without creasing. The roughened surface of the horizontal deposit bar prevents laundry from slipping off.
If you need other dimensions, please contact us! We are happy to manufacture the stainless steel products according to your wishes.
Holders for urine bottles, toilet pails and bedpans
The stainless steel wall mountings are hygienic and easy to clean. All mountings are available for two, four or six components.
The TW-US8 combination trolley is equipped with holders for four urine bottles and bedpans. There is also a preconfigured wall shelf (WSU), which is also designed for bedpans and urine bottles.
We would be pleased to develop individual combination trolleys or shelves consisting of
urine bottle holder
toilet pails holder and
bedpans holder.
Stainless steel shoe racks
Special requirements are placed on surgical shoes: They must be easy to clean and disinfect. At the same time, they must offer a secure hold, be slip-resistant and antistatic.
It is also important to have a good overview of all shoes so that the right shoe can be found quickly even in hectic situations. Since there is often little space available, narrow wall shelves made of stainless steel are suitable.
If you want to stay mobile and change the location of the shelves from time to time, you can use the shelf trolleys. These are designed for 40 or 60 pairs of shoes.
All shoe racks are made of stainless steel and are extremely hygienic.
Stainless steel products for the operating theatre
novocal also offers a wide range of products especially for the operating theatre.
All stainless steel products at a glance
Please note: the models shown are only examples of our extensive range and can be configured according to your wishes at any time.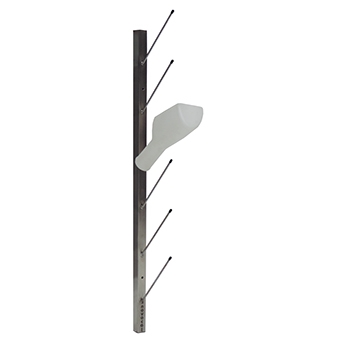 UF6
Urine bottles holdes
6 holders
also available with 2 and 4 holders
Breadth x Depth x Height in mm
30 x 210 x 1025
Contact us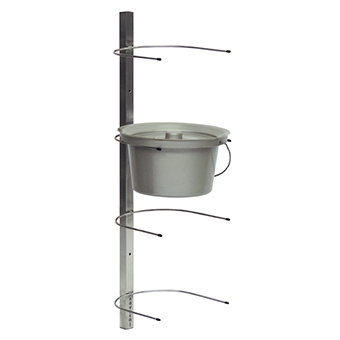 TE4
Toilet pails holder
with 4 holders
also available with 2 and 6 holders
Breadth x Depth x Height in mm
260 x 290 x 905
Contact us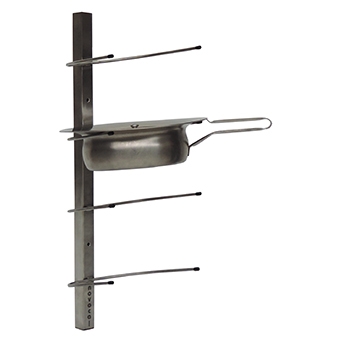 SB4
Bedpans holder
with 4 holders
also available with 2 and 6 holders
Breadth x Depth x Height in mm
225 x 240 x 650
Contact us

Do you have any questions concerning our products?
Please use the contact form. We will be glad to answer your request. Of course we will treat your data confidentially.
A transfer to third parties is excluded.